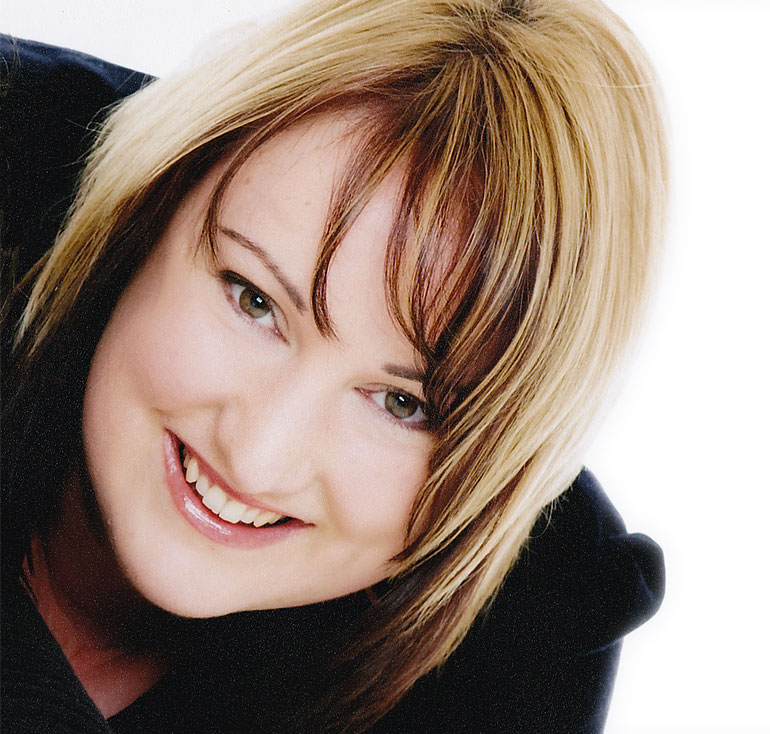 ---
Melanie de Sousa
Advanced Singing Teacher in Geelong
Advanced Singing Teacher for The Institute of Vocal Advancement
---
Hi  I'm Melanie de Sousa, Singing Teacher and Vocal Coach.
I run a professional Singing Studio and enjoy the challenge and satisfaction of helping to develop the vocal ability of both professionals, amateurs and beginners. My aim is to provide this in a natural and friendly environment.
ABOUT MELANIE
I think it's wrong for singers to be out performing and not getting the most out of their voice. My aim is to help singers discover their voice and sing to the best of their ability.
My motto when working with a singer is that they walk away singing more Confidently and Correctly.
MY MISSION
"To be a long-term positive impact in the lives of others".
I'm on a mission to have a positive effect on each singer. By helping them identify the areas of their voice that need attention and then providing solutions, I can provide logical tools that each singer can carry with them forever.
ABOUT YOU
If you are a beginner looking for training that is more than just 'singing songs', you are in the right place. If you want to understand more about your voice and vocal technique, you will find it here.
If you are a professional who needs to maintain their voice night after night, without losing your sound, I can help.
If you are concerned that the way you sing is potentially ruining your voice or you need Vocal Rehab, I can show you a better way.
Just like every human being is unique, your voice is too! Each of us bring's something different and unique to this world and no singing voice is the same. As a creative person, you are definitely unique, not normal and maybe even a little bit crazy :). Sometimes it feels like our voices are the same.
This is where I come in as no amount of 'crazy voice' will throw me off (actually it's fun for me 🙂 ). I can help you find out how to best handle 'your voice'.
Our aim is to have a 'balanced voice' and I'll be able to identify how you can best counteract anything in your voice that is out of balance. Your singing will improve and your songs will be easier to sing.
You can expect a focus on your individual voice in your lesson. I enjoy the challenge of adjusting the lessons to fit the person I am teaching. Some people need much encouragement and others just want to 'get into it', 'get results' and 'get the job done'.
Sometimes it can be a simple 'tweek' to the voice and all of a sudden hitting those high notes is so much easier.
For more detail on your first lesson, you can head over to the 'First Lesson' page.
"The exercises have a purpose and are a big part of the lessons and general learning. Melanie is actually teaching me how to use my voice properly, and takes time to explain what's happening with the voice and muscles. Other experiences haven't focused on this much. This is the first time I've been taught how to sing correctly". – Sonia Moloney
More Testimonials.

BACKGROUND
When I first started as a full time Singing Teacher 16 years ago, I was on a quest to find answers for students voices. It used to frustrate me when I had singing lessons myself that the teacher told me what was wrong with my voice, but didn't provide a way to fix it.
This has been my quest; that if I hear something is not right about a students voice – I know how to fix it.
Of course I could never know everything, but am a part of a worldwide community of over 300 Singing Teachers that regularly communicate online to share information, ask questions and share experiences.
I am primarily a Voice Teacher, but originally started out on piano, and have sung live in a Cover Band and numerous other Community Events.
As an Advanced Teacher for The Institute of Vocal Advancement I also provide Teacher Training for newer Singing Teachers.
ON-GOING STUDY
I'm committed to on-going training and education, regularly attending online Singing Lessons, Singing Teacher Training Conferences and Master Classes to develop my teaching skills and to keep up with current Vocal Technique and Voice Science.
A former Certified Speech Level Singing (SLS) Instructor for 8 years, and as an Advanced Instructor at The Institute of Vocal Advancement (IVA), has required training for years as a Singer and Voice Teacher with a number of Master Instructors:
---
I previously held the role of Regional Representative for Speech Level Singing (SLS) for 4 years and Area Representative for The Institute of Vocal Advancement (IVA) for 2 years, organizing education and certification for other Voice Teachers in Victoria.
---
"Melanie, your excitement about fixing vocal problems is infectious. It will always be that way and you will never tire of your pupils improvement and success. I'm so happy you've chosen SLS as your instrument of vocal accomplishment.
Best Wishes, Seth Riggs".
http://www.theriggsvocalstudio.com
Vocal Coach for Michael Jackson, Stevie Wonder and more.
---
MAILING LIST
Thanks for reading…
From time to time I send out an email with news about Singing Workshops, Singing Tips and links to interesting articles. You can easily join my mailing to keep up by completing the Subscribe page below.
You can also 'like' my Facebook Page.
Stay in The Loop
Subscribe to our Newsletters and we'll be thrilled to keep you up to date whenever we run Singing Workshops, Clinics and Special events, with International and local experts.
---