Singing Lessons in Geelong
More than simply singing in tune…
---
Training at Love To Sing Studios will allow you to sing freely and clearly anywhere in your range, singing through the different areas of the voice, with all your words clearly understood.
In each private singing lesson with a Love to Sing vocal coaches the intricacies of your individual singing voice will be the focus.   Within a few weeks you will notice you are singing with more voice elasticity, stamina, strength and ability.
Take control of your voice with regular ongoing singing lessons to ensure progression and sustained strength and versatility.
---
Develop a Solid Singing Technique
Increase your Self Confidence
Increase your Vocal Range
Strengthen your Voice
Develop endurance; a voice that lasts night after night
Improve your Pitch and Tone
Sing with a Connected Voice; consistency of tone with no apparent breaks
Move from low to high voice without straining, cracking or going breathy
Expand your unique sound
Private singing lessons
Most students attend a private 30 min or 60 min singing lesson on a weekly basis at our studios in Highton, Geelong. This is most effective way to develop your voice on a regular basis.
If you cannot commit to a recurring lesson schedule, you are able to book casual lessons as you go. "Tune up" sessions are also available for those preparing for performance or recording dates.
At every singing lesson, your Love to Sing singing teacher will continue to give you additional exercises that cultivate vocal dexterity, range, and ease of production. Each exercise builds logically on the one previous, developing the skills you need to sing what you want.
If you don't learn HOW to sing, WHAT you sing will always be limited, so as your technical abilities grow, you'll apply them to songs. The key is to maintain the same easy feeling in your songs that came out in the exercises. Bring in your original or chosen songs to work out the kinks.
At Love to Sing Studios lessons are available for all levels from beginner to the singing professional.
Private singing lessons are customized to fit your individual vocal needs, and lessons are recorded as an mp3 file for you to take home, make practicing effortless.
---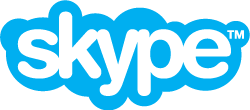 Zoom Lessons
Whilst lessons in person are the most ideal at our singing studio in Geelong, we also offer lessons via Zoom.  Perfect if you are not able to attend in person due to distance or other restrictions. You'll need a good camera and microphone on your computer or device, and a hi-speed internet connection is recommended.
Teaching Times
Lessons are available from Monday to Thursday, afternoons and evenings. Approximately 12pm – 9pm, depending on availability.
Monday - 12pm till 9pm
Tuesday - 12pm till 9pm
Wednesday - 12pm till 9pm
Thursday - 12pm till 9pm
Lesson Prices
Lessons are from $39.50 per 30 minute lesson. Contact us for more detail.
Payment is via cash or bank deposit.
---
Gift Vouchers
Gift vouchers are available for adults and older teens.